Motion entry for the 2017 NODE ident competition.
Creative Destruction is a noir themed character animation about throwing things at the wall to see what sticks. The theme of the NODE ident competition in 2017 was 'dots' which connects to the final reveal shot of the animation.
The initial idea was a 40s gangster character shooting the NODE ident from a wall. After watching the Aardman founders Peter Lord and David Sproxton, talk of the value of visual gags in their work and seeing how they used cinematography to tells stories in their Wallace and Gromit animation, my idea evolved and my project goals were set higher.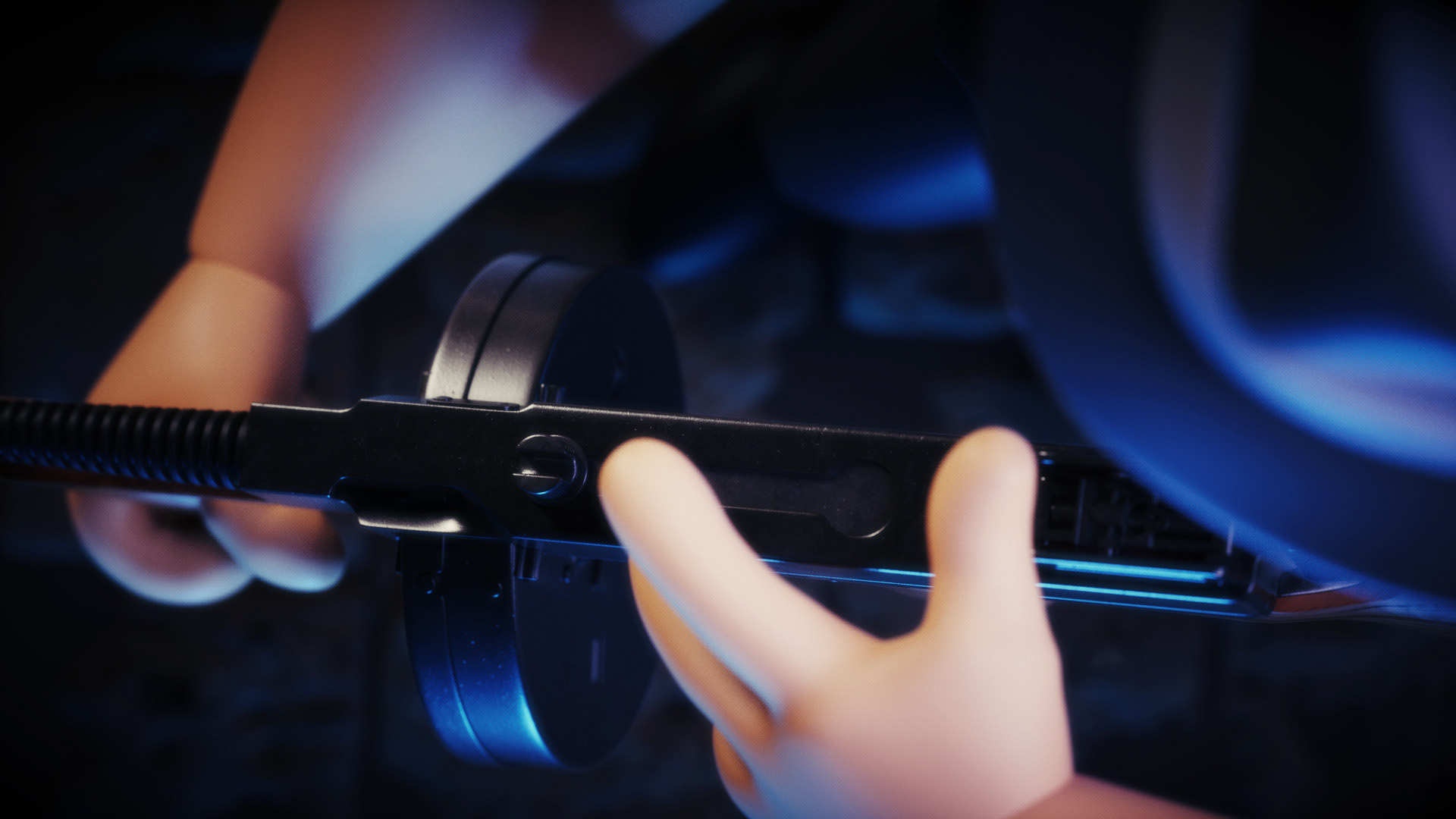 After starting the project by 3D sculpting a 40s gangster character the aesthetic moved naturally to a film noir space which brings with it lighting techniques, settings and themes of mystery, darkness and revealing twists. This filmic landscape gave me a foundation to draw on when I hit obstacles or lost direction. It also helped ground my camera animation in real world camera techniques and narrative.
I have some character rigging experience but as this process can be slow i made the decision early on to keep the rig light and to make it easy to use. By keeping parts of the body separate, such as hands and arms, the rig could be created in parts and issues would be isolated to parts of the rig that could be fixed in isolation.
Nick Van Cuylenburg aka White Owl took the animation to the next level with a fresh contemporary gangster themed sound