We were approached by Landor Melbourne to create a delicious realistic creamy splash for KitKat duo blocks.
The splash was to show two flavours coming together with movement and chocolatey creamy goodness with KitKat fingers emerging from the top of the splash.

We started with some loose sketches. We then moved to base modelling in Cinema 4D and further sculpting in ZBrush. As the sculpt developed we moved to lighting and texturing in Cinema 4D with Octane render. Octane's specular material and scattering medium were key to achieving the highly realistic sub-surface scattering or the chocolate and splash.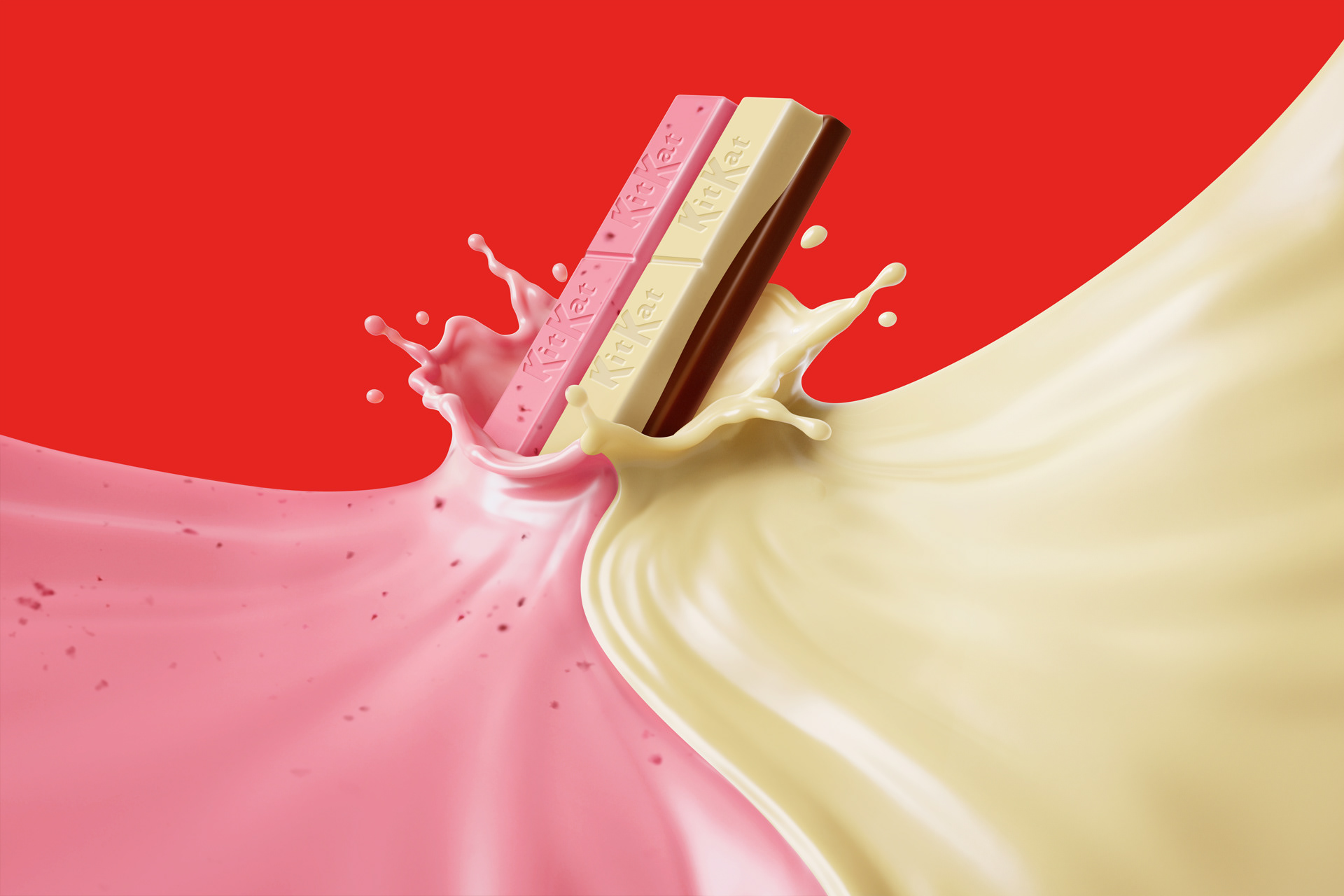 Once the rendered the image was then process in Photoshop for colour correction, enhancements and small refinements before being delivered in Layered PSD format.